Want To 5X Your Business
In Less Than A Year?
5X Your Business With Our Digital Activation Marketing System
Let's face it, if you're like most business owners, you've dealt with SEO, Social Media, Web Design, or other online marketing companies that promised you the world but could never deliver. We're happy you found us because we do things quite differently! You see, one-off services like Web Design and SEO are only part of what you actually need to make sales online in this day and age.
Why You Need A Complete Marketing System
It wasn't long ago that you could put up a website with a simple marketing message that you wrote yourself and actually generate sales. However, things have changed drastically just in the last 5 years or so. With tens of thousands of competitors coming online each day, the market has matured and it's getting more and more competitive all the time.
To succeed online, you have to stand out as unique and different. You need a far superior and irresistible offer, otherwise, people will just find one of your online competitors that has a more unique, special or advantageous offer than yours. Then you've lost them for good.
However, just having the right messaging and an irresistible offer isn't guaranteed to bring in sales. You still need targeted traffic, lead nurturing systems and a whole host of other things if you want to really see a positive return on your investment from online marketing.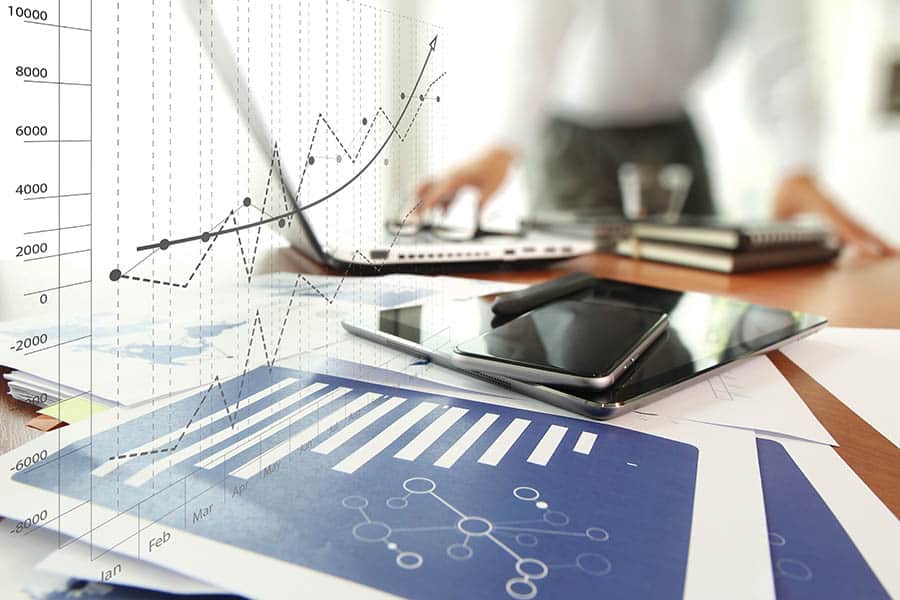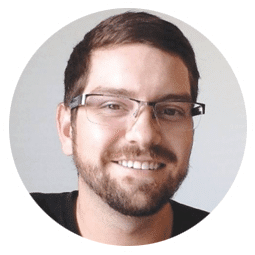 What Makes Our Marketing System So Unique?
Simply put… it's the people who are behind it! Hi, I'm Travis Wilkie, the owner of Missoula SEO Geek and I started my first business back in 2010 doing direct sales and quickly realized that cold calling was the absolute worst way to get customers. Combining my business, marketing, and sales experience, I set out to develop a marketing system that could acquire customers without me having to call on people who didn't want to hear from me.
After years of developing, implementing and testing different marketing systems with the help of my highly skilled team, I've been able to create a whole new marketing system that's completely unique. It's called the Digital Activation Marketing System and it's known to take businesses from 6 to 7 figures in less than a year. Have a look for yourself…
Marketing System Components
A complete marketing system is made up of specific components that are all designed to work together effectively to generate high-quality sales. Our Digital Activation Marketing System is designed around the following core elements…
#1 – It All Starts With Your Marketing Thesis
The cornerstone of an effective marketing system is a message that's going to be far superior and make you stand out as unique and different. With all of the competition that exists online, you have to be the no-brainer choice when people find your business. Your marketing thesis acts as the core message that all of your online marketing stems from.
That's why the very first step in our Digital Activation Marketing System is always to develop the core messaging. Once you have your irresistible offer and messaging developed, it's going to be possible for you to drive traffic to your offer and actually have it convert into sales on a consistent basis.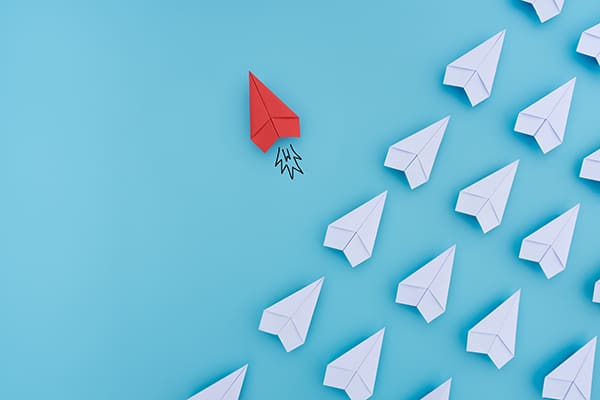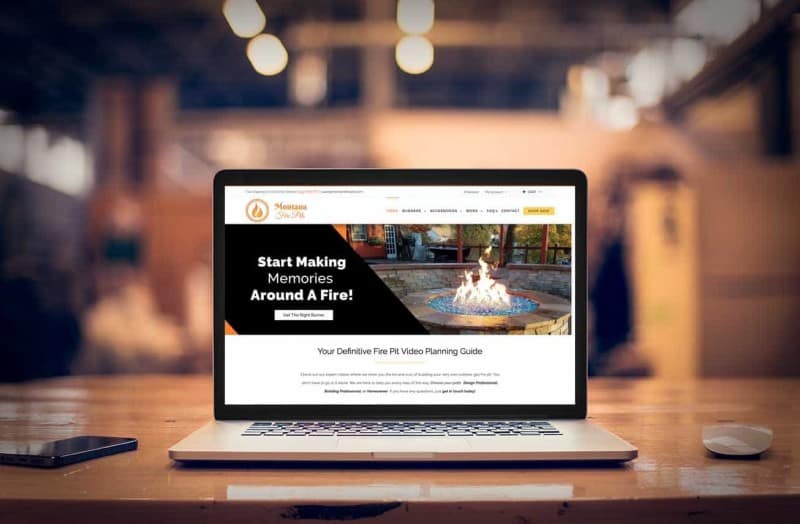 #2 – Effective Website Design
At this point, you probably understand that just throwing a website online isn't going to generate a flood of new customers. In fact, there are a lot of key elements a website must have in order to actually be profitable (e.g. it brings you more money than you spend on it). Your website needs to generate traffic, convert traffic into leads or customers, be usable on a mobile device, and the list goes on and on.
In order for a marketing system to work properly and generate new business for you, it has to have all of the proper elements. One broken link in the chain can throw everything off and your website is no exception. In order to be successful, your website needs to clearly spell out what you offer and how it's unique from anything else that can be found online. That's when people will start to buy from you!
#3 – Search Engine Optimization (SEO)
To be successful online, you need to have traffic. If no one is seeing your offer, then you're not going to be selling anything. The absolute highest quality traffic online is hands down organic search traffic. The reason being, people are literally searching for what you sell. All you have to do is put the correct message in front of them and a good percentage will convert into customers.
Being that organic search traffic is so valuable, it has become really competitive. Over 55% of all search traffic goes to the top 3 listings and only 1% of visitors click through to the second page of Google. That means there are thousands of websites in every niche trying to rank in the same 10 spots on Google that make up the first page of the search results. You have to have an amazing SEO strategy in order to beat out your competition and take a share of that traffic. Needless to say, the competition is cutthroat.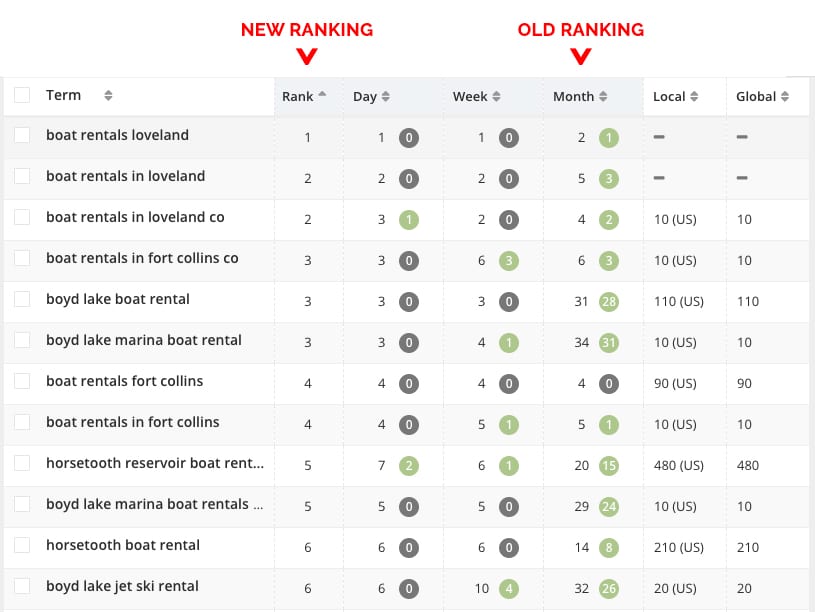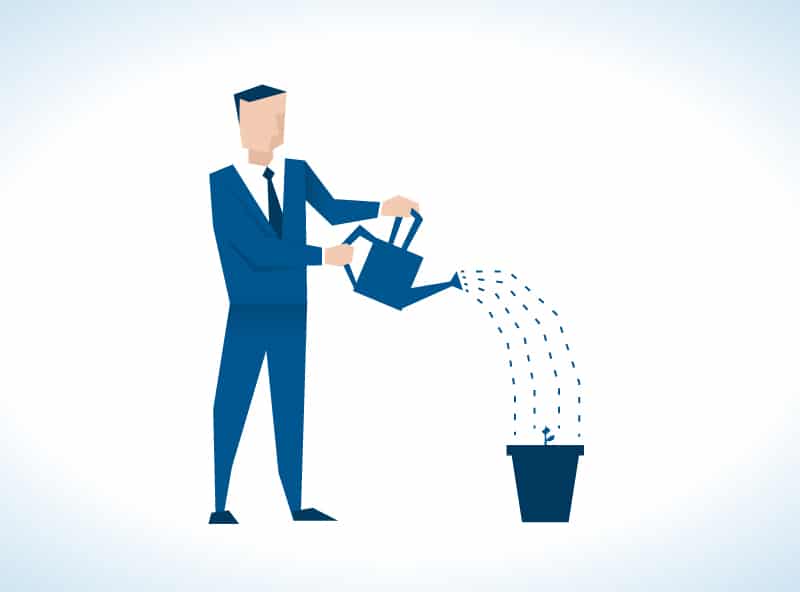 #4 – Lead Nurturing Systems
Having a flow of organic search traffic and an offer that will convert is just the beginning. On average, it takes a person 8 to 13 times of seeing your offer before they buy. If someone finds your website on Google but leaves without buying, then the odds of them coming back to buy are pretty much non-existent.
If you want to maximize your conversions and get the most out of your traffic, you need to have a lead nurturing system that keeps your offer in front of people. After someone visits your website, you want to make sure they are seeing ads on other platforms like Facebook, Google, etc. that will bring them back to your website to complete their purchase. This will ensure that you get the absolute most out of the traffic being generated to your website.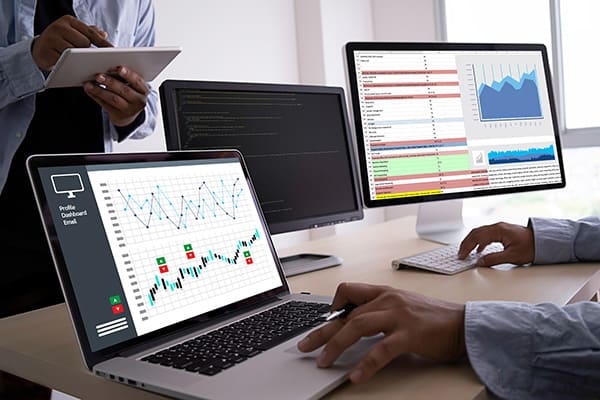 #5 – Paid Ads
Although search traffic is highly prized, it's not something that you can just turn on and off. Paid ads are a bit different though. With paid ads, you have the ability to generate traffic on demand. If things are slow in your business, you can increase your ads budget and generate more business. On the flip side, if you are too busy, all you have to do is decrease your ad spend and you will get fewer customers.
This gives you the ability to scale your traffic when you need it. Once you have some profitable ads developed, it's just a matter of increasing or decreasing your monthly ad budget.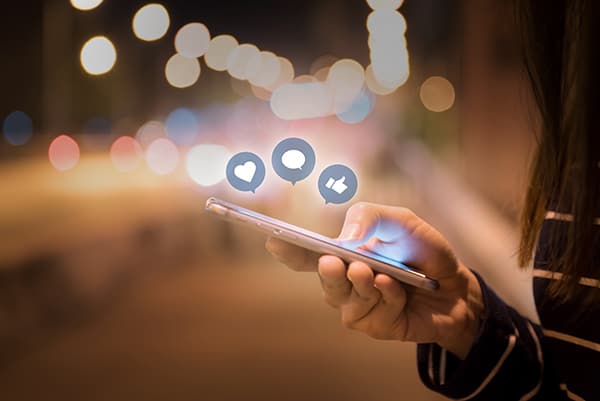 #6 – Social Media
People aren't always looking for what you sell on search engines, they also look for new companies to work with on social media platforms like Facebook, Twitter, Linkedin, etc. If you want to maximize your online sales, then you need to have a presence on the social media platforms that your target audience hangs out on.
Again, this helps people see your offer more than once which increases the odds that they will eventually become a customer. The more people see your offer, the better off you're going to be… as long as it's a carefully engineered offer that will convert.
#7 – Video Marketing
Studies are coming out left and right saying that within the next two or three years, over 90% of all content consumed online will be video. It makes sense as it's the most engaging form of media out there today. It's vital to harness the power that video has to convey emotion and establish a connection with your audience.
Not only does video help you establish a connection with your audience but it can also be indexed by search engines and found by people searching Google, YouTube, etc. Ultimately this allows you to broaden your reach and connect with more people who are looking for what you offer.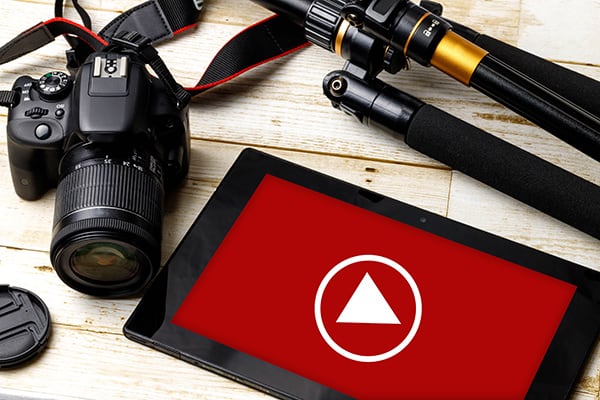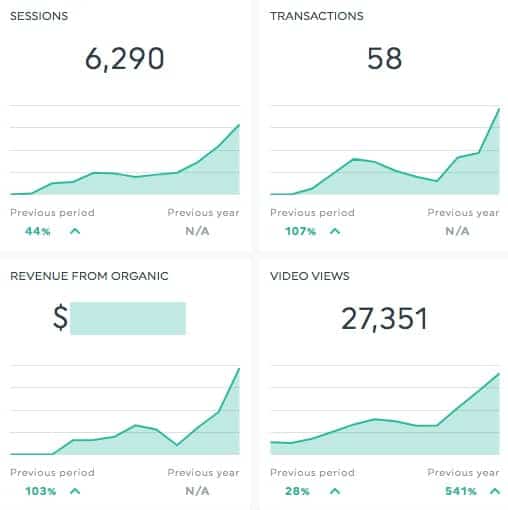 #8 – Tracking Your Results
How can you know if you're having success with your online marketing if you don't track it? Well, that almost seems like a silly question but you would be surprised by the number of business owners who never track their online marketing results. We do things a bit differently. Every action that we take is based on data that we collect. In a digital world where so much is invisible, you need to know what's going on behind the scenes if you expect to be successful.
Once you know what's working and what's not working based on your marketing analytics, it becomes much easier to make improvements. Not only that but it's impossible to know your ROI if you don't know how many new customers are being generated by your marketing. If we are going to 10X a business, it's vital that we know where we started and how things changed. Tracking your marketing results allows this to happen with ease.
READY TO TRANSFORM YOUR ONLINE MARKETING?
Discover The Broken Link In Your Marketing System Now!
Typical Reactions From Our Clients
Proven Marketing System Results
Montana Fire Pits is a small online retailer of outdoor gas fire pit burners. When they contacted us, they were seeing some sales through their website but knew they had a lot of room to grow, they just didn't know how to do it. It's probably similar to your situation in that, you aren't an online marketer and neither are the owners of Montana Fire Pits. So, they decided to hand their online marketing over to a team that specializes in just that. Here's what happened:
Case Study – Montana Fire Pits
Before we started doing online marketing for Montana Fire Pits, their website was seeing about 550 organic visitors per month. Within 4 months of applying our Digital Activation Marketing System, we increased their traffic to 1,348 organic monthly visitors.
Increased Traffic By More Than 145% in 4 months
Increased Conversion Rate By More Than 50%
Increased Monthly Sales By More Than 104% in 4 months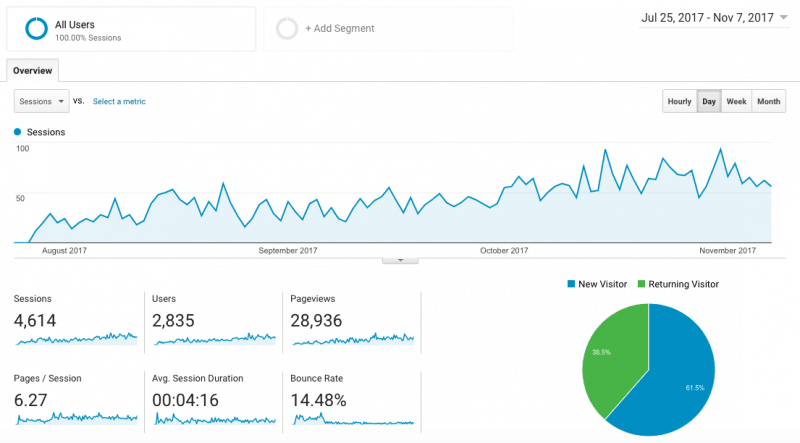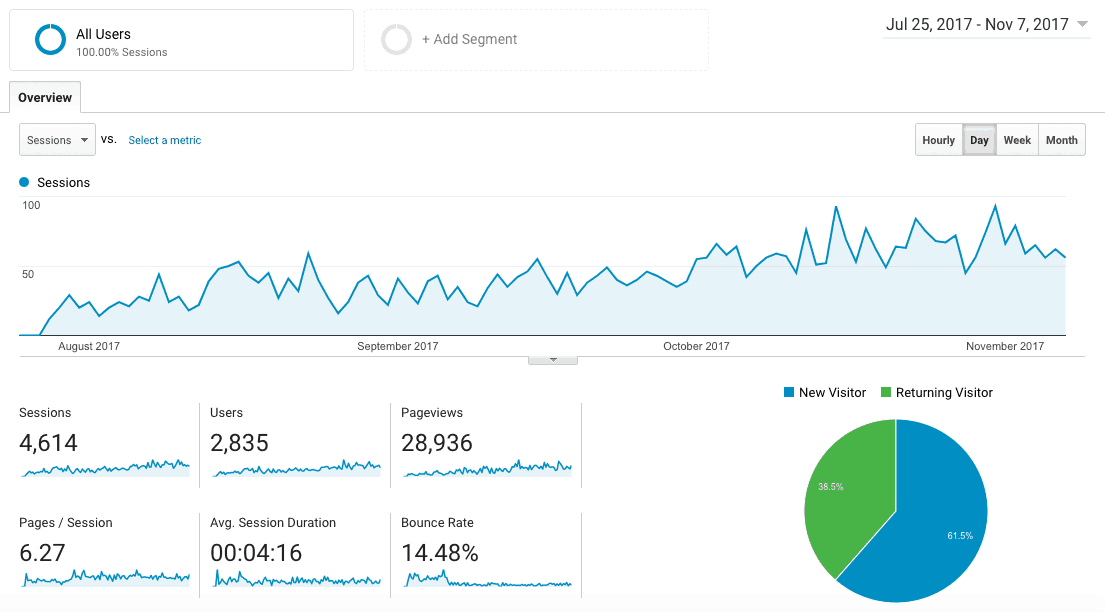 LET'S TAKE YOUR ONLINE MARKETING
TO THE NEXT LEVEL