When Conventional Digital Marketers Are Not Getting Results?
There Is A Major Shift in the Digital Environment
More than a decade after its humble beginnings, Linkedln has become the unchallenged — and dominant — social network for professionals worldwide.
With 467 million members in 200+ countries, and with two new members joining every second, Linkedln has become the sales and marketing powerhouse for B2B-interactions that remains unrivaled online.
Best of all, our amazing tools for LinkedIn marketing allow you to identify your ideal client, reach out and connect plus see who is engaging with your profile. This gives you the ability to cultivate warm leads ** fast and efficiently. **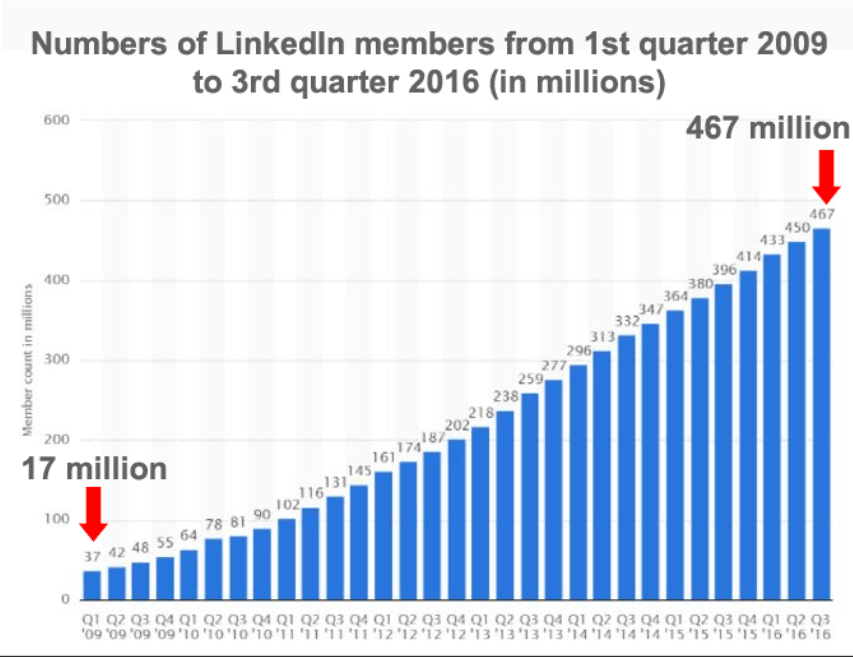 This Social Media Marketing Change Is Having A Big Effect On Businesses
What Are The Number Saying?
In the last 15 years, 52% of the Fortune 500 companies have disappeared.
1955 – Average business life expectancy: 75 Years
2015 – Average business life expectancy: 15 Years
That's a 500% reduction in the average life expectancy of a business in just 60 years.
The Truth Is…
It's either adapt to the NEW digital environment or disappear.
LinkedIn is responsible for more than 80% of ALL business social media marketing leads! All other social media marketing platforms put together only amount to 19.67% of leads.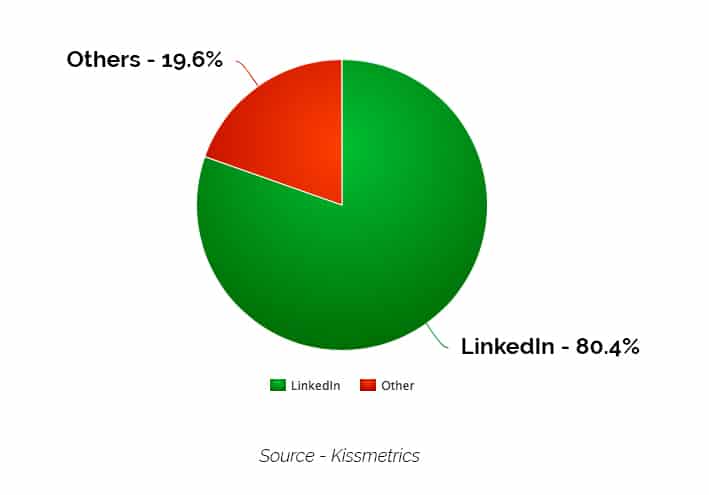 What You Need To Know About LinkedIn Marketing
61 Million of Linkedln members are Senior level influencers and 40 Million of them are decision makers.
This is why 80% of B2B Leads come from Linkedln! And 66% of B2B marketers rate Linkedln as the best social media platform.
Marketers across the globe see conversion rates 3x higher with Linkedln sponsored Content than with Google Adwords.
92% of B2B marketers leverage Linkedln over all other social platforms.
Linkedln messages deliver a response rate that's 11x better than other contact methods.
Sources: ContentMarketIngInstitute – Repllcon Study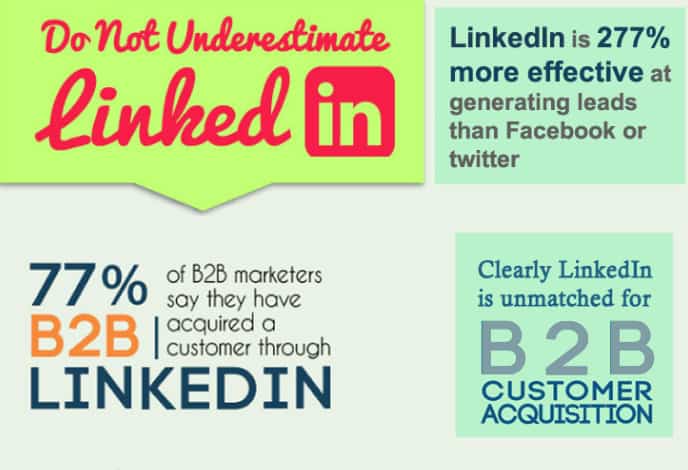 Finding Your IDEAL Social Media Marketing Customer
If you know who your IDEAL customer is, they can be targeted through LinkedIn!
How Will Jumping On Board & Taking Advantage Of This Phenomenon Social Media Marketing Strategy For Your Business?
Take Full Advantage Of LinkedIn Marketing With Agency Managed Leads
1st – We Get You Connected
We put you in contact with your ideal client and cultivate the relationship through LinkedIn tools, messaging, email and then draw them to your phone, marketing funnel or website.
2nd – Nurturing & Managing Leads
We nurture your leads for you and deliver them to your desktop with our proprietary LinkedIn CRM Tool so you can spend your time closing deals and making money!
3rd – A Steady Predictable Steam Of Hot Leads
We manage a lead generation system that will deliver a stream of hot and qualified leads who want to talk to you about your products or services.
4th – It's '100% Done For You'
We are a partner for your business that will provide a system that turns your LinkedIn profile into a lead generating machine.
We help businesses turn their ideal prospects into a steady predictable stream of quality leads. Then we help cultivate the relationship with them to the point where they are ready for you to interact.
Services Provided In The LinkedIn Marketing Domination Campaign
Let's take your business to the next level!