If You're Feeling Frustrated With Your Online Marketing…
Then It's Time You Take A New Approach
As a business owner, you've undoubtedly been approached by numerous SEO and Web Design firms telling you all about some special process that only they have that can "drastically improve" your online marketing. Each of these companies is eager to give you a time-sensitive quote on a new Website or SEO service if you just act now!
The truth of the matter is that there is no secret way of improving your online marketing. And, if you've fallen victim to one of these schemes, you've probably found that out for yourself – the hard way. The actual way to improving your online presence is through a thorough understanding of each aspect of online marketing and how your specific business is able to blend into it. Only when you are working in tandem with what is needed, will you be able to experience real results.
Because of this, these flash-in-the-pan firms are not very likely to make a noticeable difference in your business.
Whitefish SEO Geek Does Things Differently
We, on the other hand, pride ourselves in offering you only what you need to get the job done the right way. We're never going to offer you some sort of inferior solution that sounds good on paper but does not deliver a quality outcome.
In lieu of this second-rate strategy, we begin by asking you what you hope to achieve and how you want to get there.
Then, we figure out WHY your online marketing isn't performing to expectation.
Since you are most likely not an SEO expert, we will explain our findings in terms anyone can understand.
The fact that you do not know why your online marketing isn't working is not a reflection on you as a business owner. But the fact that you reached out to the experts is a positive reflection.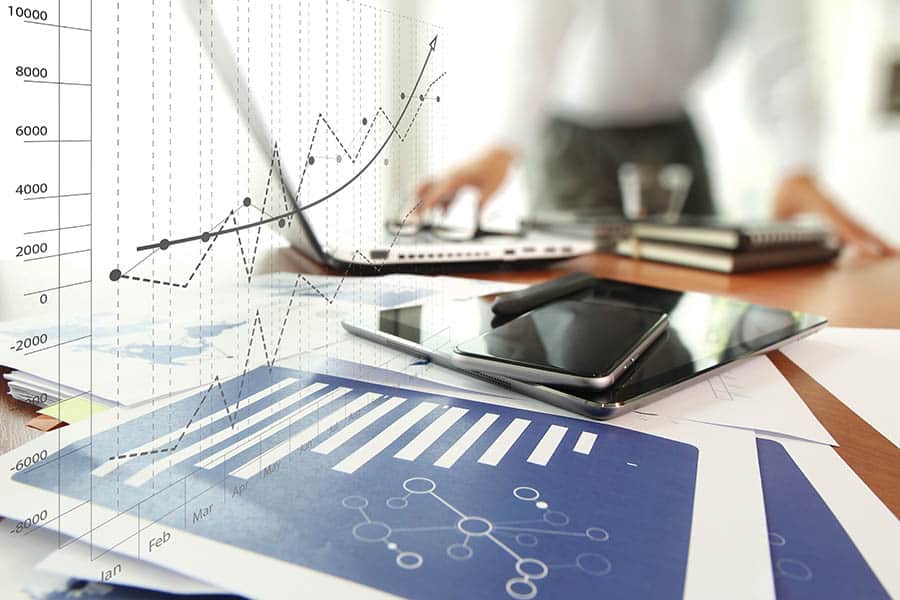 You don't know why people aren't going to your website.

You don't know why people aren't calling you.

You don't know if your traffic is solid but your website sucks.

You don't know if your website is awesome but your traffic sucks.
If you knew why your online marketing wasn't working, you would have already fixed it by now.
It's OK, We Can Help You…
We can help you figure out what's wrong with your traffic.

We 

can help you figure out

what's wrong with your website.

We can help you figure out what's wrong with your Adwords campaign and so on…
The only way to know WHY your online marketing isn't working is to do a comprehensive evaluation of your online presence. That's where we come in to save the day!
The Solution – Our Digital Activation Audit
The first stage in the process of determining why your online marketing isn't working is conducting a full-on evaluation of your entire online presence. We investigate each portion of your process and ascertain exactly where the areas of opportunity are.
Through our Digital Activation Audit, we commit to breaking down your full online existence to identify the strongest links versus the weakest links in the sales chain.
We review your website, social media profiles, Adwords campaigns, Facebook Ads, Google Analytics, Web Master Tools, and any other pertinent information to determine where you are losing customers.
Next, we work with you to develop a blueprint to get your business back on track. We advise you on what should be done and, after your go ahead, put the plan into play.
NOTE: The Digital Activation Audit varies in price depending on the scope and scale of your industry and your current online presence.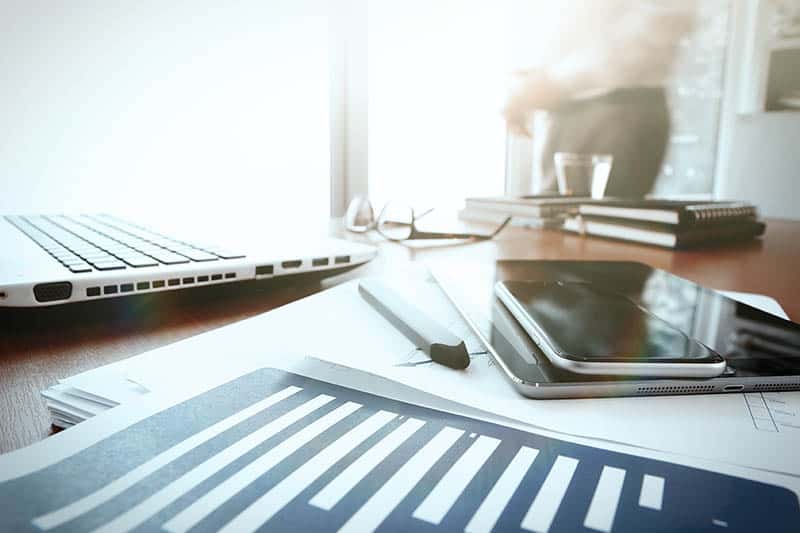 READY TO TRANSFORM YOUR ONLINE MARKETING?
Start Your Digital Activation Audit Today!
Typical Reactions From Our Clients
Proven SEO & Online Marketing Results
Montana Fire Pits is a small online retailer of outdoor gas fire pit burners. When they contacted us, they were seeing some sales through their website but knew they had a lot of room to grow, they just didn't know how to do it.
It's probably similar to your situation in that, you aren't an online marketer and neither are the owners of Montana Fire Pits. So, they decided to hand their online marketing over to a team that specializes in just that.

Here's what happened:
When we started doing Search Engine Optimization & Online Marketing for Montana Fire Pits, their website was seeing about 550 organic visitors per month. Within 4 months, we increased their traffic to 1,348 organic monthly visitors.
Increased Traffic By More Than 145% in 4 months
Increased Conversion Rate By More Than 50%
Increased Monthly Sales By More Than 104% in 4 months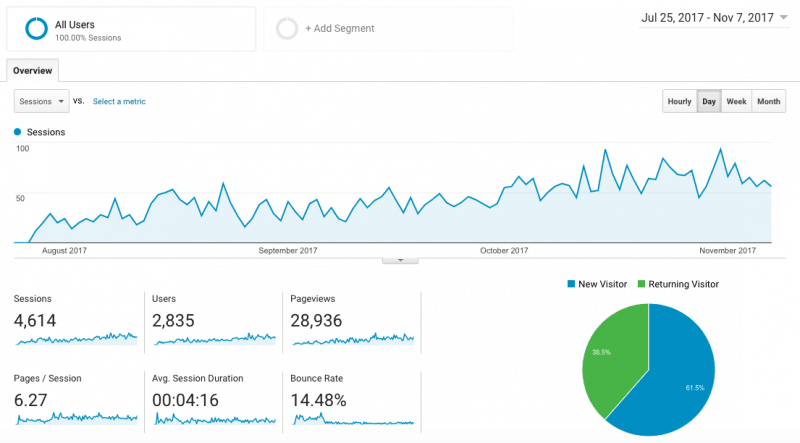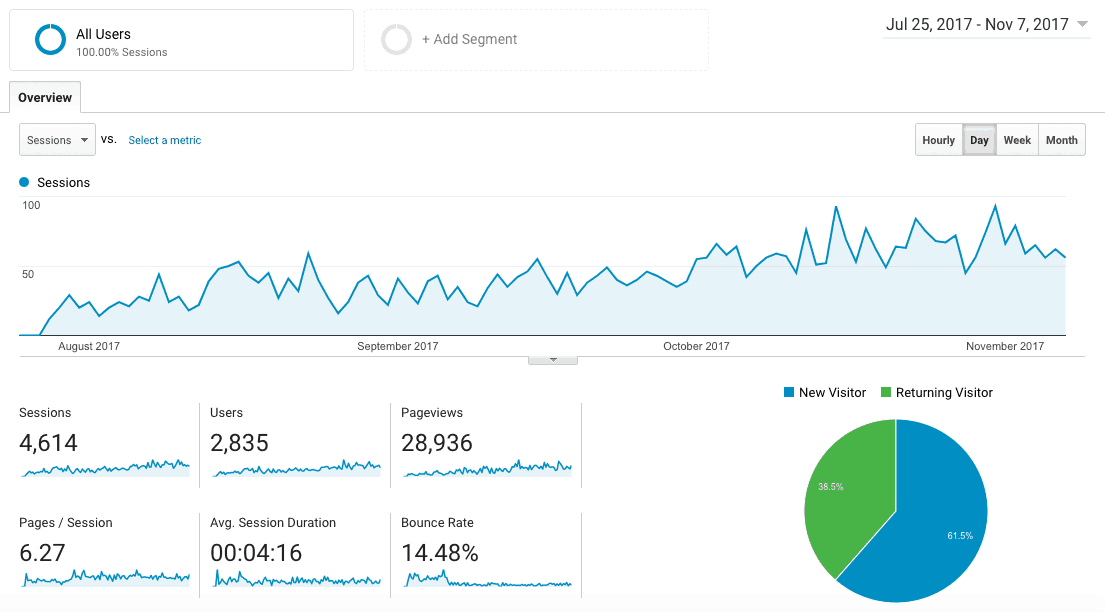 Whitefish SEO Geek proudly carries over 25 years of combined experience in SEO and web design knowledge. We are pleased to be able to refer to ourselves as an industry leader and proud to call ourselves a leader in Whitefish, MT. As the internet has grown, so have we as we closely align ourselves with each new facet that comes to light. We understand how your website reflects upon your image and reputation. We balance our experience and knowledge of online marketing with the service required to respectfully improve your branding, rankings, traffic, conversions, revenue and more.
Working with us means your website will be visually appealing, efficient, functional, and offer a user-friendly interface that will keep your clients, prospective and existing, engaged. We use a variety of CMS platforms, such as Joomla, WordPress, and more, to provide powerful, mobile-friendly, and customized layouts.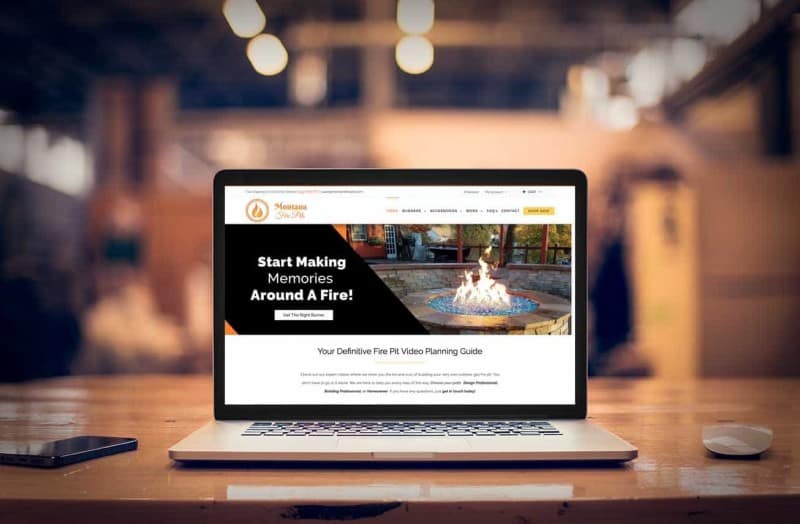 LET'S TAKE YOUR ONLINE MARKETING
TO THE NEXT LEVEL
Start Your Digital Activation Audit Today