Local Google Maps SEO & Marketing
Is your business visible on Google Maps? What about the local 3-pack? In today's increasingly geo-focused marketing world, it's important to optimize your Google Maps marketing and local SEO to increase your company's visibility. 
At Missoula SEO Geek, our skilled team helps local businesses like yours maximize their marketing opportunities by focusing on Google Maps marketing and other local marketing strategies. Our multi-faceted approach combines Google My Business (GMB) and local SEO optimization, organic review generation, and other strategies to increase your business's marketing potential. Our goal is rank your business on Google Maps as well as local 3-pack listings. 
We understand that the needs and objectives of your business are unique and intricate. That's why we customize our optimization services to your business – we understand that your visibility in the local 3 pack and ranked Google Maps results can drive consumers to your site. Call (406) 282-1558 or contact us here to explore the limitless opportunities of Google Maps advertising.
Why Local SEO Services Help Business Visibility In Google Maps
Local SEO optimization that lands your business among the Google Maps listings is incredibly valuable. When you appear in the local 3-pack and Google Maps Search results, you can drive more local traffic to your business. Local maps SEO helps optimize your Google Maps marketing.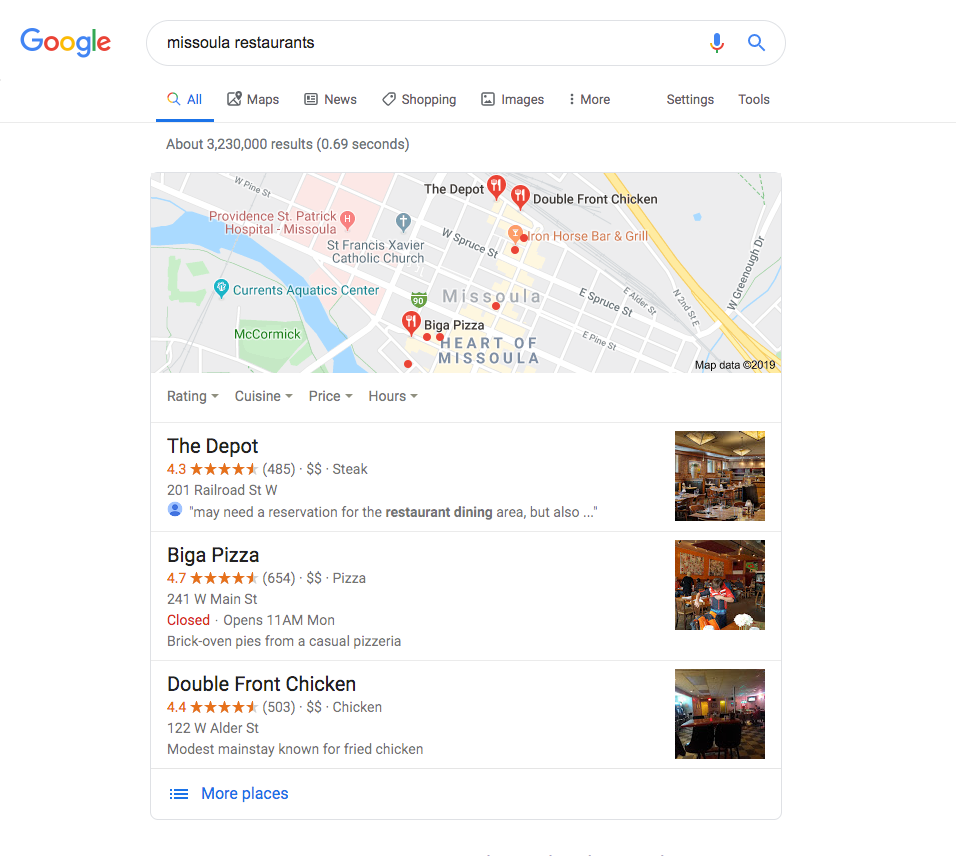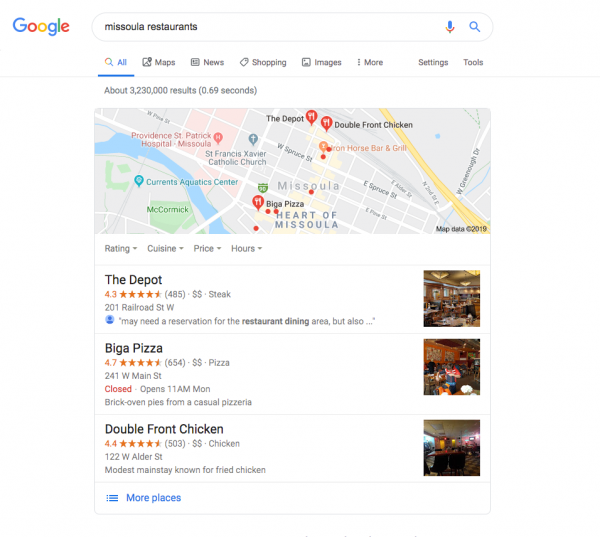 The Incredible Marketing Potential In Google Maps
When a potential consumer searches for a service, they often use a geo-modifier in their keywords. Google search engine results pages (SERPS) display local maps listings based upon not only the user's location but also their keyword search. Even if the user is located in Helena, Montana, if they search for "great Italian places in Missoula" Google will show a Missoula map with all the local Italian favorites.
Why Google Maps Marketing Is Crucial For Any Business
Today's average consumer uses their mobile phone to generate SERPS. Harnessing the power of mobile Internet use is needed to stay relevant in today's day and age.
Nearly 80% of internet users own a smartphone.

Over 50% of Google searches sourced on a mobile device were for local businesses, services, and products.

Most mobile devices feature Google Maps prominently. With such exposure, the value of Google Maps Marketing skyrockets for any local business.

Google Maps also displays general business information, hours of operation, physical location, customer reviews, and driving directions. Google search continues to tailor local results for local searchers.
How Google Maps SEO Ranks Your Business: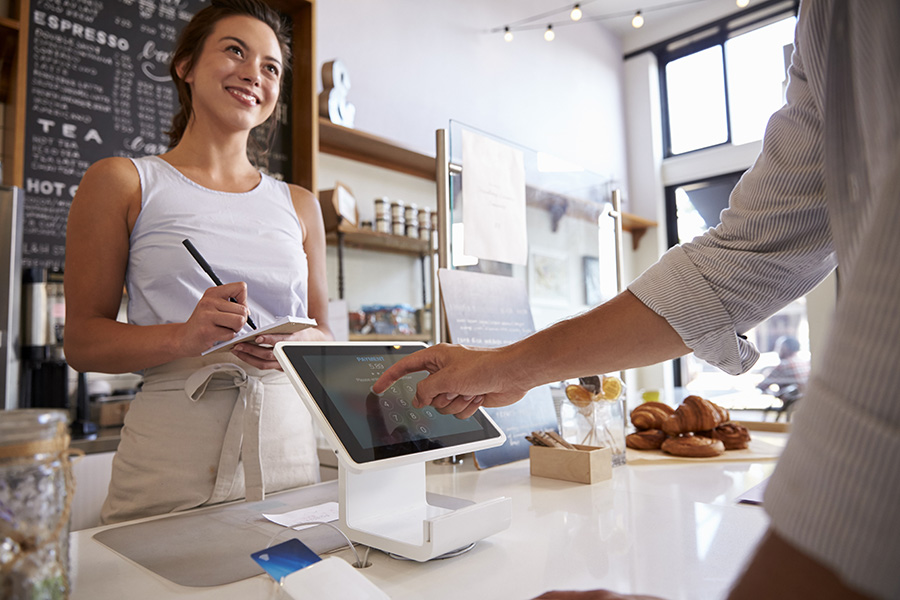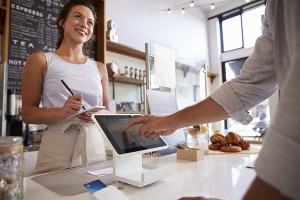 There are many factors that will optimize your Google local maps SEO. When you optimize your business to appear in the local 3-pack, you harness additional variables that expand beyond traditional SEO. Google local maps SEO focuses on the following primary ranking factors:
A verified

Google My Business

  (GMB) company page which also includes the following attributes:

How SEO-optimized the company's GMB page is

The average rating of reviews on the GMB Page

The volume of traffic on the GMB page

If the company's site is properly cited and linked to the GMB page 

The amount and frequency of the business name, address, and phone number on other websites (such as Yelp, Facebook, LinkedIn, Glassdoor, etc.)

The location of your business, and how close it is to the centermost point of your city or another geo-target keyword
While these are just some of the primary ranking factors, you can influence local maps SEO with a targeted Google Maps SEO strategy. We can help your business grow with one of the most powerful marketing strategies around today for local businesses. 
Our Strategy Towards Local Maps SEO Services
We execute a local maps SEO strategy by first looking at where the company is listed. All search engines like Google My Business, Bing Local, and Yahoo! Business listings should show your company. We've had clients who didn't even know they had a Google My Business Page already established!
From there, our Google Maps marketing strategy involves an extensive review of your company's online web properties. In order to optimize Google Maps, you'll need to claim and verify ownership of the Google My Business page. Other steps of our initial marketing strategy include:
All essential information is displayed properly. This means hours of operation, address and contact information, etc is readily available to traffic.

Optimizing all videos and images of your business.

Reviewing and optimizing all citations (references to your business) to be accurate and consistent. 

Appropriately tagging the Google My Business pages with proper categories. 

Encouraging 5-star review generation to increase visibility on Google My Business, Yelp, and Bing Local
Any way you slice it, Google maps marketing and optimization is necessary to grow your visibility as a business. When powerful local SEO is harnessed, it can catapult you above your local competition. 
How Can Missoula SEO Geek Help?
Does your business fall short in the Google Maps listings? Call us (406) 282-1558 or contact us here to explore your options. We will help you grow via local SEO services and Google maps marketing. We cater to the needs of all types of businesses – contact us today!